Delivery Information
Off Grid ~ Look No Further ~ Small Vehicle Deliveries to your Door ~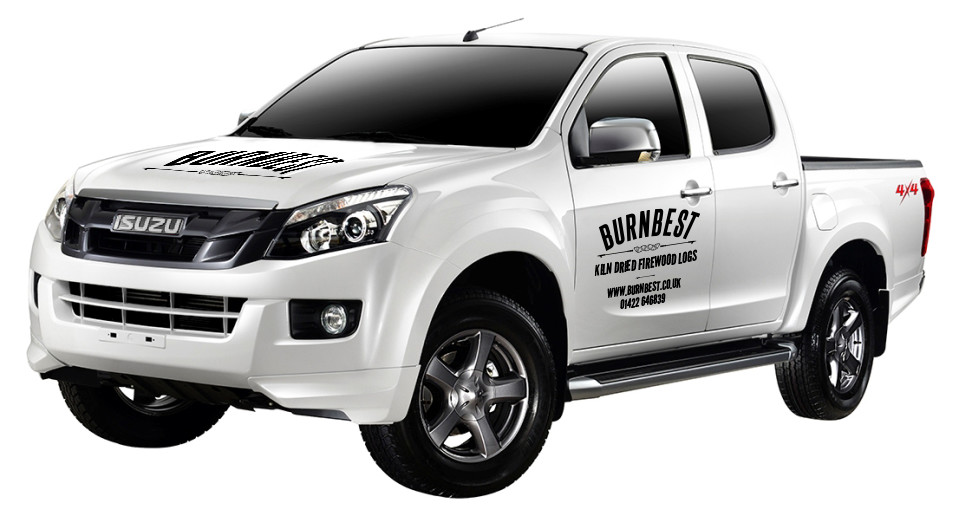 Here at Millhouse we offer smaller vehicle deliveries so even if you live in the remotest of areas with restricted access we can still facilitate delivery. Please contact the office as we try and cover a 20 mile radius from Unit 6, Rishworth Business Complex, HX6 4EW.
Deliveries made on the pick up will be manually unloaded at the property. We can stack in a suitable place, this comes with a £20 stacking fee. When we have been a few times you tend to find your order stacked in the usual place without having to man handle yourselves.
Please call the office to discuss any access restrictions and we will find a solution on 01422 646839 or 01422 823929. We also welcome collections and can reduce prices!

Our 7.5 tonne vehicle covers a 20 mile radius and is the perfect solution for problematic kerbside deliveries. Our expert drivers have years of experience in the transport industry and getting pallets to where they need to be. They will lower the pallet off the truck with the tail lift and use the electric pallet truck to get the pallet to, or as close as physically possible, to where you would like it leaving.
Please bear in mind that the pallet truck cannot run on uneven and unlevel ground, so ideally tarmac or concrete driveways and paths. Cobbles, gravel and grass are unsuitable for the pallet truck as the wheels won't be able to turn or will sink into the ground.
If you are outside of the 20 mile radius, please give us a call and we can look into accommodating your delivery, which may come at a cost depending on the distance.
Deliveries outside of these areas are delivered on a pallet network therefore access needs to be suitable for a larger vehicle than our pick-up. The deliveries are usually on an 18 Tonne vehicle with a tail lift and pallet truck therefore the ground must be flat and solid.
If you have limited access, please call 01422 646839 or 01422 823929 and we will be happy to discuss your requirements.
Deliveries made by ourselves are usually carried out in 5-7 working days, but during the winter months please allow longer. For smaller vehicle / stacking deliveries, please give us plenty of notice as these can take longer to get to, due to the vehicle only being able to accommodate one delivery at a time.
~Standard Delivery - Pallet Network~
Delivery Options
We have a number of delivery options available:

Please note that there will be a re-delivery charge of £20+VAT/pallet for each additional delivery attempt if there is no one able to receive the delivery or the delivery is unable to be left safely! It is YOUR responsibility to ensure the delivery point is suitable for delivery as per these instructions! Give us a call if you're not sure.
Standard Delivery
Standard delivery occurs on the third or fourth working day after order. i.e if you order before 4pm on Monday, your order should be with you by Wednesday or Thursday (Excl Islands and Highlands). Please note that during busy periods this may extend to 5 days!
Next day Delivery
Provided customers order prior to 1 pm on a working day delivery will occur on the next working day. This service is subject to an additional fee calculated on checkout.
Delivery included for most of mainland England and Wales. A small surcharge applies for other areas.

Peak Periods
Please note that during Peak Periods (Pre-Christmas, etc) we are unable to refund customers for any premium delivery charges if a delivery is later than expected.
The Pallet Network Guidelines
The Pallet Network operates the following rules in relation to tail lift deliveries:
Deliveries are kerbside only.
The driver is not authorised to carry goods up or down steps or through a property.
The delivery driver will be able to wheel the pallet with a pallet truck as far as possible, but is not able to remove goods from the pallet or take the pallet away.
Whilst the drivers are instructed not to take their vehicle off the roadway to make deliveries, the driver will make every effort with your delivery to meet your requirements.
If you require the driver to leave the roadway, it will be at your own risk.
Once the proof of delivery (POD) has been signed by the customer or on behalf of the customer, no subsequent claims can be made against the delivering company as the POD is signed acceptance that the order is complete and intact
Bagged
Bagged product (Wood Pellets, wood briquettes) come on a 1m x 1.2m pallets.
They come in 3 heights depending on product size: 1.65m, 0.9m, and 0.5m tall, as seen below.
| | | |
| --- | --- | --- |
| Full Pallet | 1/2 Pallet | 1/4 Pallet |
Crated
Our European full crates are 1.6m tall, and 1.1m x 1.08m wide. This gives them additional stability without sacrificing volume as we are now able to get 4 rows of the same size logs into each crate! The half crates are 0.85m tall and 1.1m x 1.08m wide.
Full crates are LARGE. Please be aware that unless the delivery point is ideal (flat, no incline's or lips and hard, tarmac or concrete) it is unlikely that the crate will be able to be moved away from the rear of the lorry to where you want it!
If in doubt, order a half or mid-size crate! Our new UK mid-size crates are 1m tall and 1.2m x 0.85m wide.
| | |
| --- | --- |
| Full Crate | Half Crate |
Delivery Vehicle
Standard deliveries are done on an 18 tonne vehicle. The delivery onto the property will be done on a pallet pump truck. If there is restricted access a 7.5 tonne vehicle will be used. If you require a 7.5 tonne vehicle (please note that sometimes it will be a 12 tonne vehicle) please tick the restricted access box on the checkout form. Please Note deliveries on a 7.5 tonne vehicle can only be for goods of up to 750kg in total, any weights bigger than this will be on a standard 18 tonne vehicle.
Please only select this option where it is absolutely necessary. Please note that delivery is to kerbside only. Most drivers will go above and beyond to ensure that your delivery goes exactly where you want, but anything beyond kerbside is at the drivers discretion only. Please note that the maximum delivery on a 7.5 tonne vehicle is 2 and a half pallets. Larger orders will be despatched on an 18 tonne vehicle.

Delivery Access Must Be...
| | |
| --- | --- |
| Appropriately Wide & Obstacle Free | Hard & Level |
We deliver to Barkisland, Bailden, Batley, Bingley, Bolton, Bradford, Brighouse, Calderdale, Denholme, Elland, Guisley, Halifax, Harrogate, Hebden Bridge, Heywood, Holmfirth, Huddersfield, Keighley, Leeds, Middleton, Morley, Otley, Outlane, Pudsey, Ripponden, Rishworth, Rochdale, Saddleworth, Shibden, Shipley, Sowerby Bridge,Todmorden, Wakefield, West Bretton, West Yorkshire, York.