Millhouse Wood Blog
Blog Post
Kamado Joe: The best charcoal grill in the world!
Posted on Fri 12th Apr, 2019 in: BlogOutdoor Cooking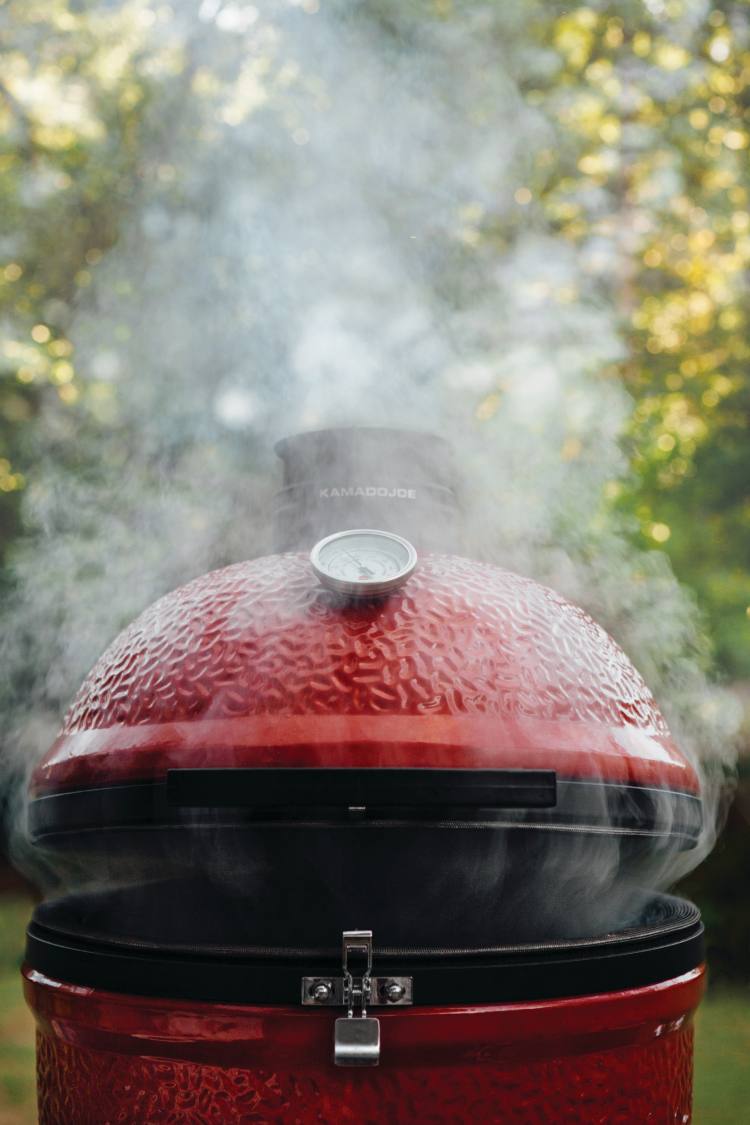 A decision was made that we needed to add a Grill/Barbeque to enhance our summer range.
You may think that a barbeque is a barbeque. It may be disposable, it may be an outdoor kitchen, it will be either gas or charcoal and of course price is always a consideration – but what about passion? That may be for a certain lifestyle, passion about your food, it's presentation and how it tastes and looks.
10 burgers and buns cooked on a disposable barbeque is not everyone's dream but it does have its place.
Cooking food on a fire is in our DNA. Fire is a basic of life, it is how you apply fire to the art of cooking.
We looked at the multitude of outdoor cooking equipment and what would be the ultimate cooking experience that would enhance our lifestyle choices. Something which is a pleasure to cook on during your social, entertaining and precious downtime, and an experience that would not become a chore, would add to life, cooking food to be proud of and be something you want to do again and again.
There was only 1 grill that covered all requirements and Millhouse are proud to present you with the range of Kamado Joe Grills.
Simply the best charcoal grill in the World!
Once you own a Kamado Joe, it is never just about grilling. It is about a truly exceptional outdoor cooking experience, that is powerful and true, humbling and captivating.
The pace of life slows down, people come together and reconnect, it is not just the food that has transformed – its us!
Click here to visit the range of Kamado Grills on our website and join the outdoor cooking revolution.